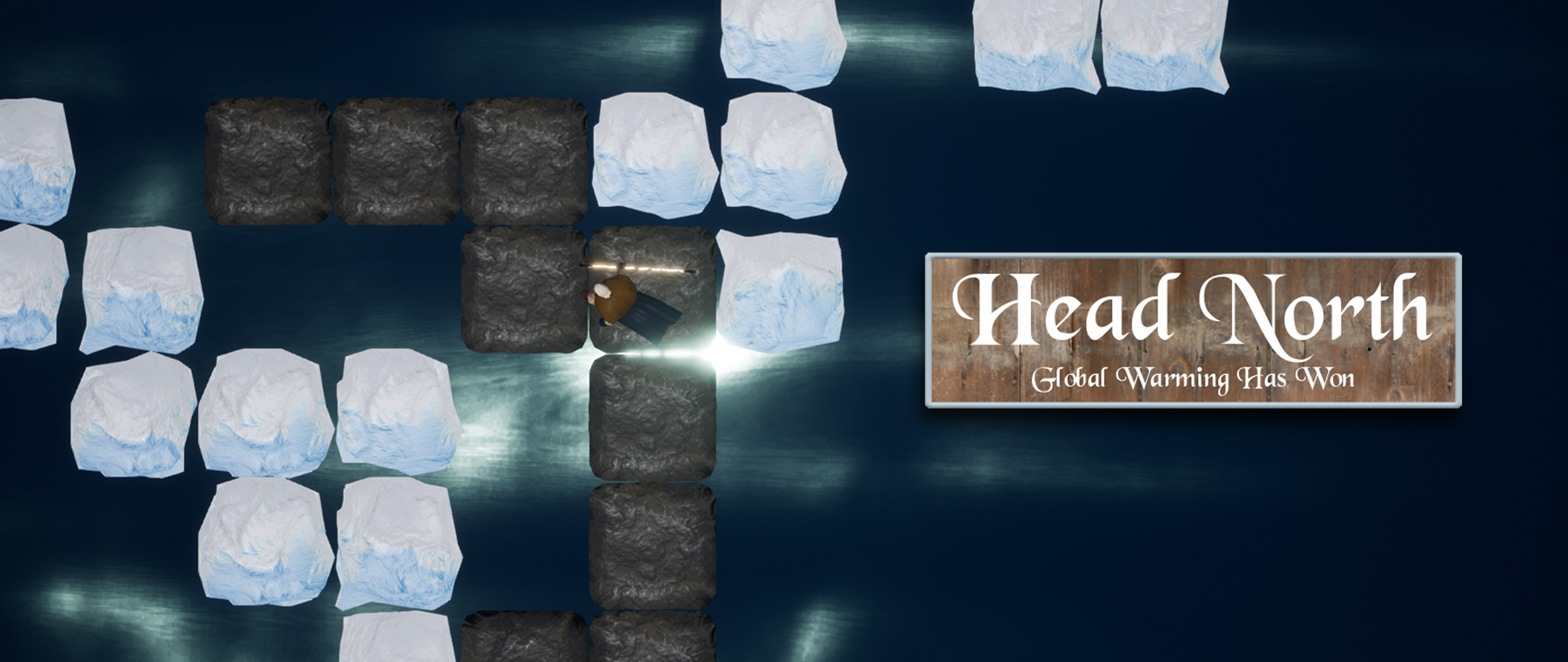 Head North
Surprise! [v1.11 Dev Log]
---
Good day everyone!
I had a burst of inspiration, and a desire to work on a game, so I decided to come back to Head North after 3 months and release an update! Initially I was planning on not releasing this update, as unreal kept giving me export issues, however today I figured out a fix, and even added more to the update!
The following is what has changed in version 1.11 of Head North:
- You can no longer select blocks before the tutorial begins
- The in-game pause menu resolution now displays correctly, and now properly works
- Fell now moves when you place a rescue block (3x3 block)
- When Fell runs backwards, followed by side-ways, the camera will now pause
- Added my branding to the main menu. (Both with a short animated screen before the main menu displays, & my name above the version number)
- Fixed a bug that appeared on export.
- Made changes to the speed increase powerup, as that was affected by the above bug fix.
- The animated graphic will now only load have way when the build speed increase poweup is active
- Cleaned up some code

Naturally, the game isn't perfect, and I have some future changes I want to make, should I ever have the desire to release another update.
This includes but is not limited to:
- Sound track does not play when you first launch the game?
- Localization for other languages
- Porting to mobile/HTML5?


Thank you all for reading this update blog! I hope you all enjoy the newest update of Head North
I would love it if you could add this game to your collection, rate, or even share it with a friend!
~ Samuel
Files
Head North (v1.11) - Windows
139 MB
Aug 19, 2019
Head North (v1.11) - Linux
147 MB
Aug 19, 2019